Ripefruit media publishes guides to Australia and New Zealand.
A&NZ Network
AUSTRALIA
Australia's premier network of Things To Do in…
onlyadelaide.com.au
The city of churches, Adelaide is the capital city of South Australia
Passionate for football, wine and enjoying life, Adelaide is a wonderful city.
Come for a week, stay for a lifetime.
Visit www.onlyadelaide.com.au
Advertising
onlyalicesprings.com.au
Australia's heart and most remote central city is Alice Springs in the Northern Territory
Gateway to the Ayers Rock – Uluru, Olga's and the outback.
A must for anyone.
Visit www.onlyalicesprings.com.au
Advertising
onlybrisbane.com.au
Queensland's capital is vibrant and alive at OnlyBrisbane
Home to the upcoming 2018 Commonwealth Games, Brisbane is Australia's fastest growing cities.
Enjoy Brisbane, Gold Coast, Sunshine Coast and northern Queensland where is sunny one day, and perfect the next.
Visit www.onlybrisbane.com.au
Advertising
onlycanberra.com.au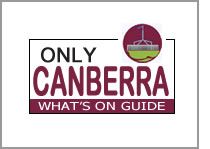 The heart and capital of Australia at Onlycanberra.
Canberra may be the home of politics but it is also home to many fabulous places to visit.
Enjoy your time in Canberra, where "you CAN in Canberra".
Visit www.onlycanberra.com.au
Advertising
onlydarwin.com.au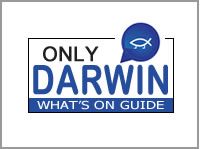 Australia's most northerly capital city at OnlyDarwin
Darwin is the capital city of the Northern Territory and the launch pad for amazing experinces like Kakadu.
Every day is a WINNER in Darwin.
Visit www.onlydarwin.com.au
Advertising
onlygeelong.com.au
Victoria's second biggest city and home of the Cats at OnlyGeelong
Geelong is the gateway to the spectacular Great Ocean Road and Victoria's south-east coastline.
Every day is a good day in sunny Geelong.
Visit www.onlygeelong.com.au
Advertising
onlymelbourne.com.au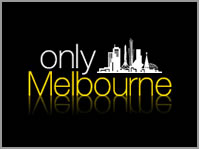 We do enjoy working on our most popular publication, OnlyMelbourne
Telling Melburnian's 'where to go' since 1998.
The best events, every day of the year.
Visit www.onlymelbourne.com.au
onlysydney.com.au
The world's most recognised harbour comes alive at OnlySydney
Launched in 2005, onlysydney is fast becoming the go-to web site as a launch pad for many events.
Great events, all day, every day.
Visit www.onlysydney.com.au
Advertising
onlyperth.com.au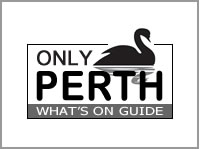 The perfect capital of Western Australia at OnlyPerth.
Proud, passionate and perfect.. Perth is riding the boom and making a bang.
Fun, exciting with plenty to see and do, come to Perth and have a great time.
Visit www.onlyperth.com.au
Advertising
onlytasmania.com.au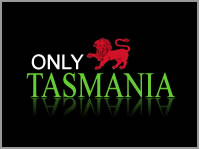 The apple isle with its stunning vistas and old worldly charm is waiting for you at OnlyTasmania
Australia's most southerly island and cities beckon visitors from around the world with first-class locations.
Come for MONA Port Aurthur and Hobart and don't be surprised when they show you much much more..
Visit www.onlytasmania.com.au
Advertising
NEW ZEALAND
onlynz.co.nz
Across the ditch is the beautiful and exciting New Zealand.  Amazing cities include Auckland with it's Sky Tower, busy harbour & Maori culture, Queenstown: Adventure sports & Lake Wakatipu, Wellington the waterfront capital of NZ with Te Papa Museum and Rotorua and it's Pohuto Geyser & Maori traditions.
Visit www.onlynz.co.nz
Advertising